COVID has proved an incredible challenge for the entire nation, in particular the hospitality and food service sectors. It's been a very turbulent time for many businesses, but it has also provided opportunity for dynamic companies to work together and grow their relationships, supporting one another to go forwards. One of those relationships is between La Chasse and FridgeXpress.
The story begins after an introductory meeting to discuss the suitability of electric vehicles within the La Chasse operation, back in March 2020 and just before the country was plunged into a complete lockdown! In the brief autumn period where restrictions were lifted, and with the critical festive period looming for the whole of the Hospitality sector, La Chasse wasted no time in re-started their deliveries. Another meeting took place and with clear synergy and between our companies, an agreement was made for FridgeXpress to supply a custom manufactured vehicle to La Chasses' exacting standards on a six-month trial. It was the perfect flexible solution that allowed FridgeXpress to prove the quality of our vehicles and equally important customer support service.
Working with industry leading conversion partners, Polar Truck & Van, we modified a Dual- Compartment vehicle, incorporating a unique solid fixed bulkhead to give the exact dimensions within the various compartments required by La Chasse, harmonising with their current delivery operations and meaning the vehicle could get straight to work. No stone was left unturned with even the vehicle's livery taken care of by another of FridgeXpress' partners, Pulse Brand Solutions.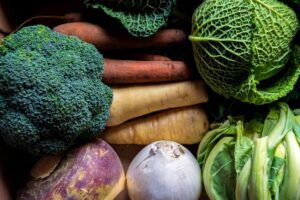 The story doesn't end there as the country was plunged into a third lockdown in January 2021. Rather than this proving a problem to the supply of the vehicle, it yet again gave FridgeXpress the perfect opportunity to showcase our flexibility by working with La Chasse to agree on a perfect solution for the vehicle's usage whilst the hospitality sector once again navigated an uncertain period. Spring saw the country take its first tentative steps out of lockdown and with schools re-opening, La Chasse seeing the first glimmers of normality, yet still with difficult decision to be made. Their existing fleet were coming to the end of the term, yet La Chasse could not be clear on how quickly the capacities would get back to pre- pandemic levels. Should they take advantage of a naturally reduced fleet or order new equipment with the hope of capitalising as capacities returned?
Yet again FridgeXpress proved our flexibility by liaising closely and ensure the availability of new equipment at exactly the correct moment La Chasse would need it, as the hospitality and food services sectors worked hard to feed the nation and keep deliveries on track. All of this taking place during a global supply shortage of vehicles and ever-growing delivery times! FridgeXpress' dynamic procurement process really proving its worth by ensuring we were able to secure equipment, allowing for La Chasse to continue their fleet expansion programme will full confidence.
The Key Result:
From an initial enquiry at the start of the pandemic, to four vehicles actively on the road, two more on order and the provision of a spare vehicle to cover maintenance and defects, La Chasse now have total confidence in their delivery operations of their quality produce.
FridgeXpress – Flexible, Personal and Capable… your trusted fridge and freezer fleet partner.